rickytheplatypus
21. Slytherin. Time Lord.
Gym leader. Hylian. Aperture Science Test Subject. Diclonius.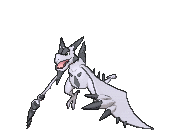 "Cheers, Butterfly. The woods are lovely, dark, and deep. And I have promises to keep. Miles to go before I sleep. Did you hear me, Butterfly? Miles to go, before you sleep."

Death Proof (2007) dir. Quentin Tarantino 
I FORGOT ABOUT THIS HOLY SHIT
1 bedroom apartment floorplan
Song: On Melancholy Hill
Artist: Gorillaz
Album: Plastic Beach
Played: 42,359 times.
on melancholy hill // gorillaz

up on melancholy hill
there's a plastic tree
are you here with me?
just looking out on the day of another dream
confirmed for Ultimate Cutie and Unintentional Smoulder